Cherryville is an unincorporated rural area in the Regional District of North Okanagan, British Columbia.
Located in the foothills of the Monashee Mountains, the area is known as the place where wild Choke Cherries grow.  It was named "Cherryville" by the Government of Canada in 1919, on a recommendation by the postmistress of the day.
The Cherryville community is close-knit, with many residents being descendants of homesteading families, joined by others over the years, sharing a common love for this special place we call home.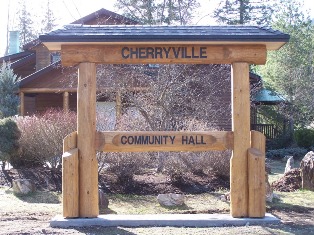 The Cherryville Historical Society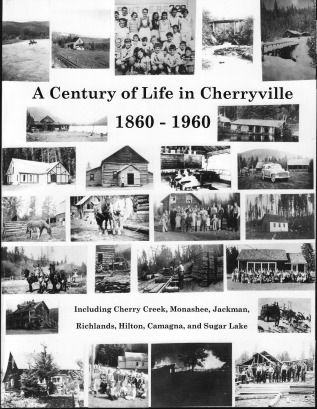 1994-11-03
Our Founding
Cherryville & Area Historical Society was officially granted a charter. The founding members were Ernie Laviolette, Lawrna Myers, Marg Myers, Charmaine Templeton, Joy Vaillancourt, and Albert Werner.
2020-07-22
A New Home
In 1999, the Cherryville & Area Historical Society decided that a building (museum) was needed so that Cherryville's history could be preserved in one place. Whitevalley Log Homes Ltd. willingly came to the aid of the Society. The building was assembled at the Goldpanner Campground (425 Highway 6)
Cherryville Food and Resources
A Scenic and Friendly Community.